Bye, Bye Wings and Fairy Godmother
It's been coming for years… but I haven't been brave enough to let go of my Fairy Godmother Vision and Identity entirely.
While travelling on a nightbus in Argentina in 2005, I had one of my life's most spiritually profound experiences.   
Imagine a Vision Quest meets Ayahuasca Journey (but with no plant medicine or shaman). Even now, I'm not sure what to call it:
A Channelling of Divine Inspiration and Divine Will
or
A Satori Experience
or
An Epiphany
or
A Spiritual Vision
or
A Calling
The result was an outlandish and peculiar vision that my Purpose was to be a Fairy Godmother and inspire and help others believe in the power, magic and beauty of their dreams.
The experience was so expanded and pervasive that despite all the naysayers (and there were many), I chose to become a Fairy Godmother and follow the vision.  
Even though I had NO idea at the time what "being a Fairy Godmother meant" or how it worked or how I would make money doing it.    
For context, in 2005, people didn't know what Manifesting, Coaching or even Webinars were. Facebook was fledgling and smartphones only appeared 6 years later.   
In those days, "Supporting other people to reach their dreams & goals and live their best lives" sounded WEIRD to most people. 
And over 17 years (wow, time flies when you are having fun), following this vision has created the most incredible journey. 
If you're interested…  You can read the Highlights and Challenges in the PS at the bottom of this email. 
  I share both because any journey of Living your Dreams contains ups and downs and polarities – that's life. 
While running my 7 Levels of Abundance Program for the first time in 2019, I knew that my work and life had grown beyond my Fairy Godmother identity.    
It was time to stop being a Fairy Godmother.  
So at the end of 2019, I stopped wearing my wings, took as many wings out of my branding as possible, and was going to do a rebrand to just being Me – Donna McCallum.
It feels more authentic, grounded and real to be me – a messy, crazy, amazing human being – teaching and sharing about Manifesting, Money and Magic, so that you can live your juiciest and most abundant life. 
But then… well, Covid, being a new Mom, moving to a new Continent… (those are the excuses)…
The truth is that to Let Go of any Identity that has served you well is F-ing Hard!
Whether it's changing careers and no longer being an "X (you fill in the blank)"…
… or your kids leaving home and no longer being "Mom who is needed"…  
… or getting divorced and now being the single, unmarried woman in the room…
… or moving countries and going from citizen to immigrant…
This fear of letting go of an identity can keep you stuck. 
In May this year, my coach said, "Donna, it REALLY IS time to let go of being a Fairy Godmother. Why don't you do a magical ceremony to release it?"
Except again, I just couldn't!  
And then, as I facilitated my weekend retreat in the Magaliesberg in October, the Divine Magic again led the way for an effortless thanksgiving and releasing ceremony.
A week before my retreat, Terry, who runs the Melody Hill Retreat Centre, said, "Oh Donna, we have two pairs of your Wings here in storage." 
(Sidebar:  When I was doing loads of in-person seminars, workshops and retreats I had 15 different pairs of wings and I left them all over South Africa and in New York and London, so I wouldn't have to travel with them. Try taking a pair of Wings through Airport Security – especially in the US – I have some really funny stories!)
I thought I'd given away and disposed of all of my wings, until Terry reminded me of these 2 pairs.     
Synchronicity also ensured that a huge, rolled-up photograph of my original Dream Map I created in early 2006 – to give me the courage to pursue my Dream of becoming a Fairy G – was stored with those two pairs of wings. 
I've been running retreats at Melody Hill since 2014. The place and the people in it are a "soul home" for me. And the heart of Melody Hill is its magnificent labyrinth.   
Hundreds of my students have had profound shifts in that labyrinth, as have I… 
And the inspiration click-click-clicked…
What to do for my "Goodbye Fairy Godmother Ceremony" came into crystal-clear clarity… 
And so on 17 October 2022, almost 17 years to the day that I had the Vision of being a Fairy Godmother on 20 October 2005… 
… In the labyrinth with nature and spirit as my guide…
I performed my ceremony of thanksgiving and gratitude, letting go and releasing and welcoming in this new chapter of my work and life of simply being me – Donna McCallum.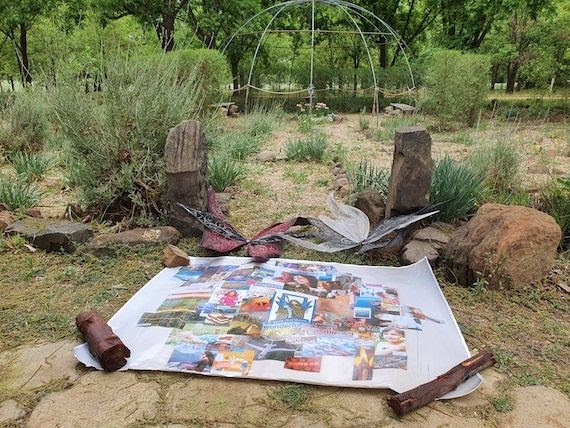 I share this with you because you've been part of my journey Jamila…  
Our connection may be a new spark just beginning, or it may span years and have a depth where your soul and mine have shared life-changing experiences.
I feel honoured and privileged to be part of your life as you are part of mine. Thank you.
And now I introduce myself to you, as just me – Donna McCallum.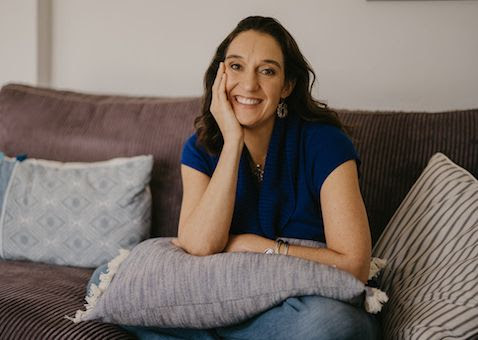 I'm here to support you in your Manifesting + Money + Magic
… Manifesting your Authentic Soul-Desires… (whether that's travel, building a business, being a great Mom, writing a book, finding your soul-mate, winning awards or meeting the Dalai Lama…)
… Getting great with your Money and feeling relaxed and confident about it so that you thrive…
… and the Magic of Energy Alignment and creating true body-mind-soul Abundance in your life.
Here's to the next chapter and the next 17 years!
Love, Wishes and Magic
Donna
P.S. Filled with highs and lows, successes and failures, doubts and triumphs, the past 17 years have been an amazing personal self-actualisation, awareness and transformation journey while impacting thousands of people worldwide.
Here are some of the highlights and challenges of the journey… from the "Early Days" until now 😉 
2005 – My Fairy Godmother Epiphany Experience on a nightbus in Argentina (this photo was taken just as I walked off the bus!)
2006 – I start my "Musings of a Fairy Godmother" Email Newsletter.
My first few Dream Mapping Workshops begin… I was so nervous about being a Fairy Godmother that I didn't wear wings at my first few workshops.
Challenge:  I was so confronted by many of my friends negative opinons about me following this "crazy" vision that I moved from Cape Town to live in Johannesburg so that I could be "a Fairy Godmother with a fresh start."
2007 – A weekly Guest on Kevin Fine's Show on 5FM – we did Crazy Fairy Godmother Antics every Saturday to inspire Listeners.  
Dream Mapping Workshops happen around South Africa and start in the UK!
Challenge:  Trying to work out the business model and the best way to make money by following my purpose and passion.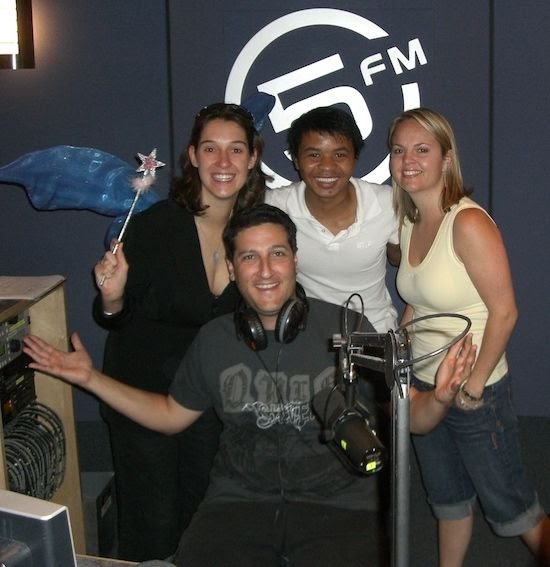 2008 – Amazing Press in Magazines, Radio and on TV as I do my Dream Mapping Workshops in South Africa, the UK and Germany.  
I get approached by Random House to write a book. (Writing a book is a big, personal dream come true).
Challenge:  Getting over my fears about not being "good enough" to write a book.  Working through my "money beliefs" and blocks, particularly around being Spiritual OR Wealthy.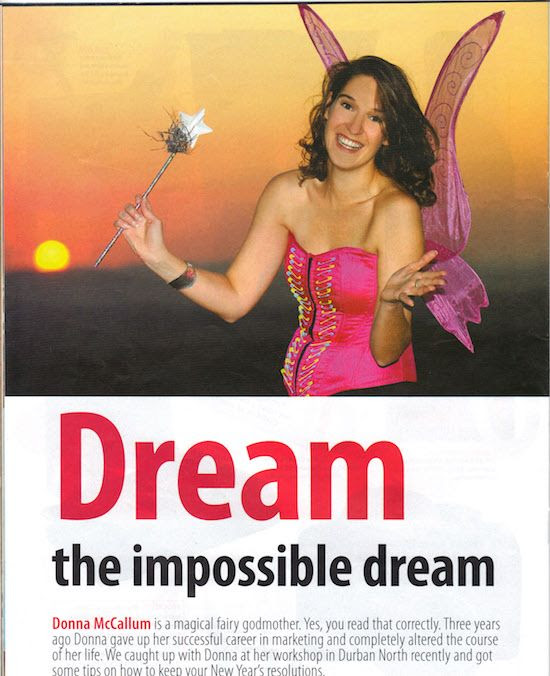 2009 –  The Launch of my First Book – The Fairy Godmother's Guide to Getting What you Want.   (Which goes on to become a best-seller in South Africa).
I start running my first ONLINE Program –  the 12-week Growing Wings Program. 
I do my workshops for the first time in the USA and Botswana.
Challenge:  Getting Bookstores to stock the book and give it great shelf space.  I did so many personal visits to bookstores around South Africa.  I gave the bookstore staff "Fairy Godmother Bubbles" and chatted to them about the book.  (My huge gratitude to Exclusive Books in Hyde Park, Sandton and East London for being amazing advocates of the book.)
Still working through my Money Beliefs and practices to make the business financially sustainable.
At the end of 2009, I got pneumonia and seriously considered giving up on being a Fairy Godmother.
2010 – South Africa gets swept up in World Cup fever.  I put on my patriotic South African Wings and keep spreading magic through workshops, on radio and the online Growing Wings program.  
The Fairy Godmother Community starts with an amazing tribe of Daring Dreamers supporting each other with their dreams and goals.
Challenge:  Learning to "Pay myself first" and not do so many talks for free, which creates a turnaround in the finances of the business.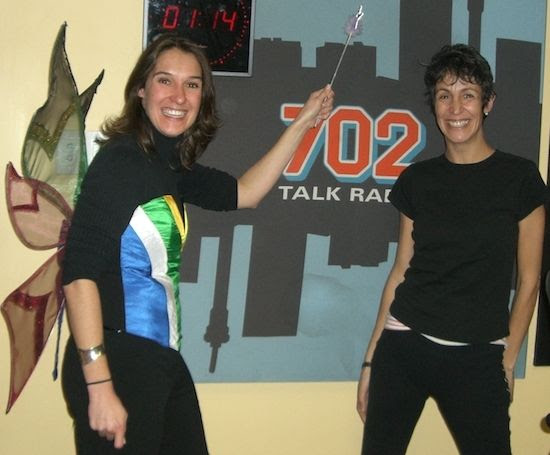 2011 –  The first Money Magic online program begins and I go around the country with Destiny Magazine doing Money Magic Seminars. 
I spend 3 months over winter living in the Dominican Republic.  I learn to surf, which becomes a life passion. I love being a "digital nomad" – even though I'm not sure that phrase existed then 😉
I continue to run Dream Mapping Workshops and my Growing Wings Online program.
Challenge: A personal one: I now really want to manifest a partner to share my life with.  All my personal manifesting efforts seem to result in lots of "frogs" but no "princes" 🙁
At times in 2011, self-doubt creeps in as my inner voice wondered if I "should get a real job?"

2012 –  Timea joins the Fairy Godmother Team and becomes an instrumental part of the MAGIC. 
I move from Johannesburg to live in Cape Town.
Challenge: The Cape Town winter… OMG it made me feel down and depressed in 2012.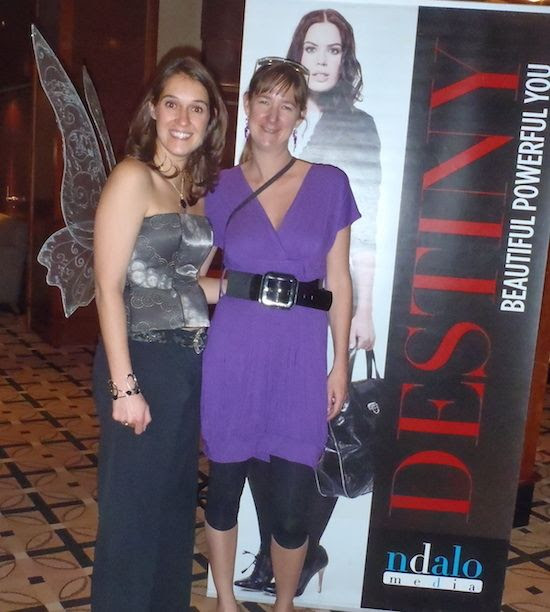 2013 – Amazing Dreams & Goals Workshops for Corporate Clients.  We run our first Weekend Retreats to teach people about Living in Flow. 
The Fairy Godmother Community is still running strong and supporting people to actualise their dreams.
Timea and I buy a property and create a shared workspace in Cape Town called the Inspiration Playground.
I spend the winter months living in Durban and surfing.
The 21-day Gem and Out of Fear into Fabulousness Programs are created.
Challenge:  Still "desperately trying" to manifest a great relationship.  At the time, I didn't realise how much the "desperation part" was what stopped it from manifesting.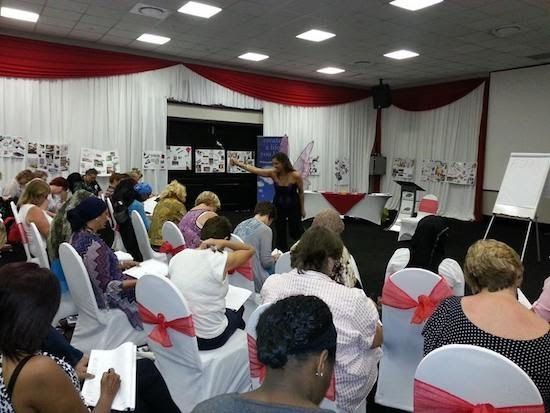 2014 – I manifest the partner that I'd been envisioning – Geoffrey 🙂   
Timea and I co-create and launch the Flow Experiment online program – which later becomes the Flow Experience.
Challenge:  Breaking my Collarbone – which incidentally turned into a huge blessing because it sparked my relationship with Geoff.
Loads of competitors come into the Shared Office market place and the Inspiration Playground battles to have enough tenants.   This "new business" splits our focus and so we decide to sell the property.
The lesson is that knowing when to quit is as important as knowing when to continue.
2015 – I run the first Facilitators Training, training others to run Dream Mapping and Goal Setting Workshops.  
In total, 27 people in 5 countries became facilitators of this Dreams and Goals Work.  
I spend some weeks of winter in Durban to write my second book – this time a novel.
I turn 40 with a weekend filled with amazing celebrations with friends and family.
Challenge: I can't remember any big challenges during this year; it was one of the best years of my life.
There were a few feelings of "not good enough" while writing the next book.
2016 – Many students were inspired through workshops, seminars, retreats, webinars and online programs.  
Plus, I collaborated with 2 of my favourite colleagues, Kagiso Msimango and Shannon Walbran on an event called Sex, Money and Angels.
A great year as the work and business flourished and grew.
Challenges: I can't remember any big ones in 2016.
2017 –  Financial Flow for Entrepreneurs launches as a new Online program to help Entrepreneurs with their finances. 
I start the Master Manifesters Program, an invitation-only program, to work with 12 of my top Success Story clients to catapult them to the next level.
Amazing Money Magic Seminars in 13 cities across the country.
Timea and I consciously choose to end our business partnership.  We do it amicably with awareness, gentleness and kindness for ourselves and each other.  This is one of the things I am most proud of in my career.
Challenges:   A very close friend, teacher and colleague, Shakti Malan, died and I experienced a deep grief process.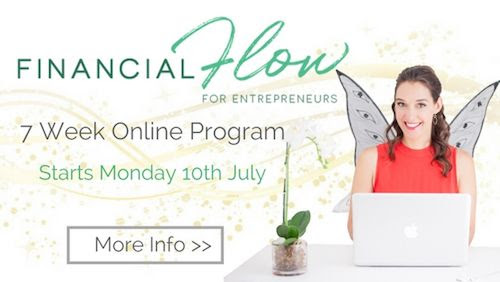 2018 – The Dreams & Goals with Soul 5-week online program launches for the first time.
I run the Financial Confidence Conference in Johannesburg and Cape Town.
I facilitate my first 7-Day retreat in Portugal at a retreat centre that one of my long-time clients, Michelle Thomas, manifested as her BIG dream come true.
Invited to join amazing speakers – Robin Banks, Ann Wilson, Scott Picken – and speak at the Wealth Mastery Weekend to over 700 people. 
Challenges: A CHALLENGING year for me.   Many scarcity fears, beliefs and blocks arise for me – largely sparked by Day Zero in Cape Town (the threat of water running out). 
Due to my mindset, there is a big downturn in my business finances.  I make loads of business and friendship mistakes.
I go to hospital 3 times for weird things like a spider bite and food poisoning.
I take 2 months to stop, get quiet and consider whether I want to continue Fairy Godmother-ing.  The "soul answer" is a resounding YES.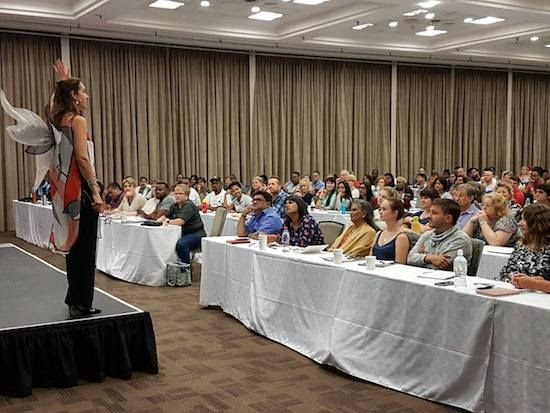 2019 – I ran my seminars, retreats and online programs with renewed vigour after having made a conscious CHOICE to continue.
I launch the 7 Levels of Abundance program –  a new, deep level of body-mind-soul healing and energy-alignment work –  inspired by the challenging year of 2018.  An amazing group of pioneering students create awe-inspiring shifts in their lives over our 7 months together.
Geoff and I move to our Quirky Country House.  We love it.   I fall pregnant during Sacral Chakra month on the 7 Levels of Abundance. 
At the end of 2019, I run my Reflect to Reset Retreats at my Quirky Country House. 
Challenges:  None.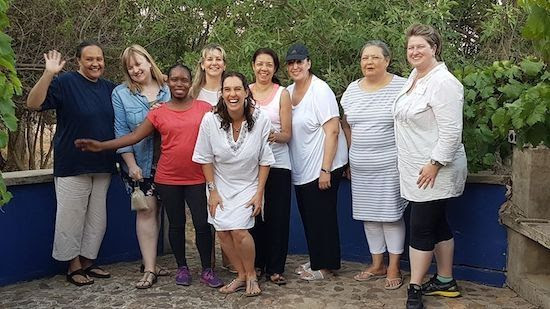 2020 – I chose to "drop" wearing the wings – did you notice? 😉
I start the Vision2020 MasterMind – an 11-month Mastermind program for students who want to be accountable for living and achieving their dreams.  
My other online programs – Dreams & Goals with Soul, Money Magic, Financial Flow for Entrepreneurs, The Gem and the 7 Levels of Abundance –  are filled with amazing participants getting incredible results.  
At the age of 44 – a big dream comes true – I give birth to my son Luke in March 2020, a week before lockdown.
I feel blessed to have an online business and that I can create a lovely work/life balance of doing this work half days and being a present mother for Luke. My business thrives.  
Challenges:  Luke was very sick for the first 8 weeks of his life.  Geoff and I were profoundly challenged in our relationship during lockdown with a sick baby.  Geoff's business disappeared due to Covid19 and his inability to travel.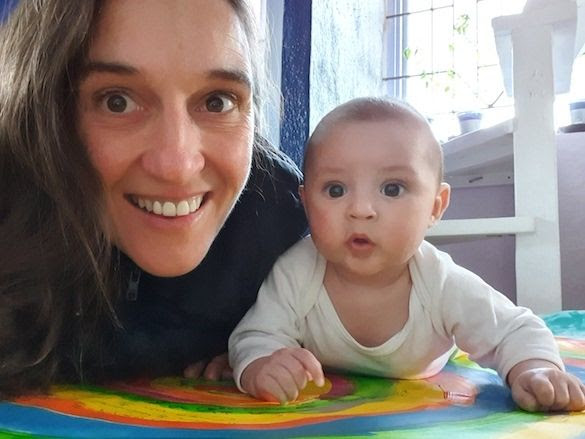 2021 – Despite Covid, I run a few Weekend Retreats in the Magaliesberg in February and March.  All the participants are overjoyed to CONNECT with other human beings.
Due to Geoff's work situation with Covid – in May 2021, Geoff and I pack up our house and lives and in mid-June, we move to Portugal.
As our "soft-landing in a time of Covid", we move onto the Retreat Farm – Quinta Carvalhas – where I did my retreat in 2018 and which is the magnificent manifestation of my student, Michelle Thomas. 
Michelle and I run a "Money and Light" Weekend Retreat at the farm in Portugal. 
I'm delighted to create and run my Get Started Investing Mini-Workshop to help women ditch their fear and make their first investment to kick off their wealth and asset-building.  
Challenge:  Moving continents, to a non-English-speaking country was an intense experience.   I was buoyed with a huge sense of adventure as we were packing up and leaving.   The unsettledness, uprootedness and emotional ups and downs I experienced the months after we arrived, surprised me.  
2022 – I spent 10 weeks in South African summer at the beginning of the year – living out my "Eternal Summer" dream. 
My online programs continue to support my students with incredible results. I launch two new short workshops – Moneywise Kids, teaching your kids about Money and Exploring the Energy of Bitcoin.
Over 1600 people from 41 countries attend my Free Abundance Masterclass.
My 7 Levels of Abundance program attracted fantastic students who are doing deep and life-shifting energy and alignment to abundance work.  It's an honour to do this work. 
I have an amazing team around the world – Henriette (my superstar VA), Vasti, Amanda, Meike, Zoe, Letitia, Nicole and Nate – thank you, thank you for all your support of the magic.
I was in South Africa in October and ran my Body-Mind-Soul Retreat in the Magaliesberg and did my Fairy Godmother Releasing ceremony. 
Challenge:  The bureaucracy of immigration and being caught up in the unfortunate Brexit fallout. 
2023 – More Magic to come… Thank you for being part of it!  Watch this Space 😉
Oh, and if in 2023 you want to experience Clarity with your Dreams and Goals, be supported by my Guidance and Coaching for 11 months and be in a small community to keep you Accountable… 
…   then check out the Vision2023 MasterMind, as Applications are now open!
Love this article? Share it with you friends: