Manifesting my Hot, Sexy Argentinian Lover
Okay, I used that subject line to get you to open this blog but I will share about the lover. 
  I could've made the subject "Make 2023 your Best Year yet", but you probably would've scrolled past it.
Instead of adding to the rah-rah, "2023's going to be amazing" overwhelm, I'll be quick…
Here's one of my most POTENT magic tools…  (Something you can do in 15 minutes.) 
Download the Guided Future Creation Visualisation – Your Best Year Yet >>
It's a 37-minute Audio – with 2 minutes of Intro, 15 minutes of Guided Visualisation, and then 20 minutes of me sharing with you how to use this tool, your mind and your energy to create a phenomenal 2023. 
I've used this Guided Visualisation to create many things – a best-selling book, facilitating workshops in 6 different countries, incredible travel opportunities, my own radio show, ease and peace with money, a convertible dream car, 
a thriving business, an excellent support team, my son… and… and…
And yes, even a hot, sexy Argentinian lover. (I'll share that story with you in the Audio after the Visualisation process!)
Full Disclosure:  Despite successfully using this "Guided Future Creation" process for over a decade and a half, I haven't used it in the last 3 years.  
There's a whole lot of good stuff that's fallen by the wayside in my life during the weird last 3 years… And this year, I'm picking it up again and doing it now because I know how powerful it is and I've definitely "missed it"!
I've shared this visualisation with students since 2005, and thousands have had miraculous and magical results using it. 
From an engagement proposal at the Eiffel Tower…
… To meeting Oprah…
… To getting an Award for being a Top Business Woman…
… To losing weight and feeling healthy and great…
… To manifesting an all-expenses paid trip overseas for a family of 5 people… (Watch the video below for the full story on this one and to get inspired).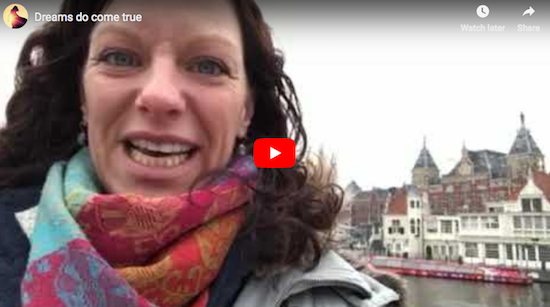 Whatever you want IS possible …   
… And when you tap into energy and mind tools (like this one), the journey to create it becomes astounding.  
Enjoy!
Love this article? Share it with you friends: